News
Remembrance Sunday 2023

12th November 2023
Remembrance Sunday 2023
From an Initiative of the Master Fruiterer John Warner in 2018, the attendance at A Service of Remembrance with the Commemoration of the Fallen has become an annual event in the diaries of many Livery Companies of the City of London.
Following the Service at St Paul's Cathedral the Fruiterers' Beadle Mr Ted Prior led eighty-five gowned Liverymen and Clerks from fifty-five Companies along Cheapside where on reaching the London War Memorial at the foot of the steps of the Royal Exchange they formed up behind the ranks of Old Comrades.
The Master Fruiterer Matt Hancock laid a wreath on behalf of the Livery Companies of the City of London and Wales. Albeit a sombre occasion the colourful robes of more than fifty Livery Companies caught the eye and interest of the public and the many tourists who were visiting the City of London.
With the formalities of the day complete many Liverymen accompanied by their Consorts and guests adjourned to the Guildhall where Mr Mark Grove, and his team from the Cook and the Butler had prepared an excellent Sunday lunch.
It should be noted that this was the fifth occasion that Livery Companies of the City of London had participated and throughout the lunch there was much praise and recognition of Past Master Fruiterer John Warner's planning and arrangements for this very special occasion.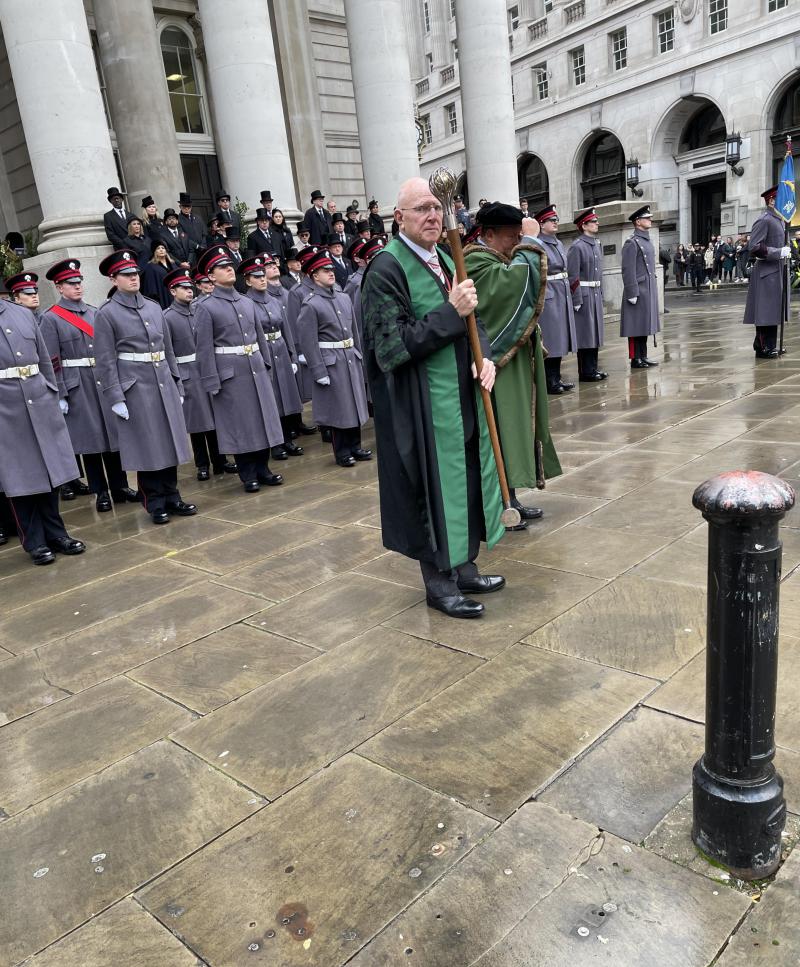 Remembrance Sunday 2023